Prof. Dr.-Ing. Norbert Kockmann
(Head of Laboratory of Equipment Design since April 2011)
1985 - 1991: Technical University Munich, Mechanical Engineering
1991 - 1996: University of Bremen, Technical Thermodynamics, Heat and Mass Transfer, Prof. Genthner, Doktoral thesis on Fouling in Falling Film Evaporators and Its Mitigation
1997 - 2001: Messer Griesheim GmbH, Krefeld; Engineering Dept., Project Management for Air Separation Units and Syngas Plants
2001 - 2007: Albert-Ludwig-University Freiburg, Institute of Microsystems Technology (IMTEK), Group leader for Micro Process Engineering at Laboratory of Microsystems Design, Prof. Woias
2007 - 2011: Lonza AG, Visp, Schweiz, R&D LES (Lonza Exclusive Synthesis), Head of continuous reaction technology, Micro reactor developmentsince April 2
2011: Professorship for Equipment Design, Department of Chemical and Biochemical Engineering at TU Dortmund University
Research topics:
Micro Process Engineering
Modular Equipment
Technology and Innovation History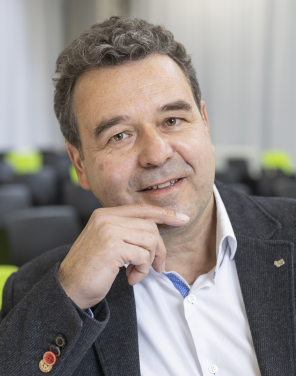 Prof. (EM.) Dr.-Ing. Eckart Weiß
(Head of Laboratory from 1991 to 2005)
1959 - 1965: Study of Mechanical Engineering/Chemical Equipment Engineering at the Technical University "Otto von Guericke" Magdeburg (Prof. Dr. hc. Dipl.-Ing. C.J. Heckmann)
1969: Doctorate with the thesis "Strength investigations on perforated circular plates and disks", TU Magdeburg
1986: Habilitation on the subject of "Contribution to the strength-related dimensioning of components made of thermoplastics for equipment and pipeline construction".
1965 - 1970: Scientific assistant and subsequently until 1991 scientific assistant at the TU Magdeburg. Senior assistant at the TU Magdeburg
1972: facultas docendi awarded
1974 - 1976: Industrial practice in Magdeburg valve manufacturing
1991: Called to university professor at the University of Dortmund; head of the AG Chemieapparatebau (chemical equipment engineering)
2000: Teaching Award of the FB Chemical Technology
2005: Retirement
2005 - 2011: Lectureship in the field of equipment engineering (courses of bio- and chemical engineering at the TU Dortmund University)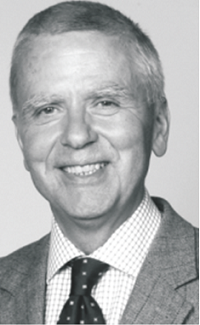 Prof. (EM.) Dr.-Ing. Jobst Hapke
(Head of Laboratory from 1977 to 1990)
1940: Born in Wattenscheid.
Apprenticeship as fitter at Thyssen-Gießerei AG, Gelsenkirchen.
Studied Mechanical/Process Engineering at the Technical University of Berlin, graduated with distinction and best in class medal
1968: Research associate at Friedrich Krupp GmbH, Essen
1973: Extra occupational doctorate at the TU Clausthal
1977: Professor University of Dortmund for the Department of Chemical Engineering, Apparatus Engineering Group
1982 - 1983: Dean of the Faculty
1984 - 1988: Senator of the University of Dortmund
1990: University professor at the Technical University of Hamburg-Harburg, Department of Equipment Engineering with research in hydrogen technology and membrane separation technology